Many thanks for choosing to renew your membership of the DEPG. We need every member to help ensure the long-term survival of our heritage locomotive fleet !
To renew your existing DEPG membership, please click on the image below which will take you to our Membermojo system. This quick and easy system will allow you to sign up and get your updated membership card within minutes, with a wide range of secure payment options. You can renew up to three months ahead of your membership expiry date without losing any of your paid membership time.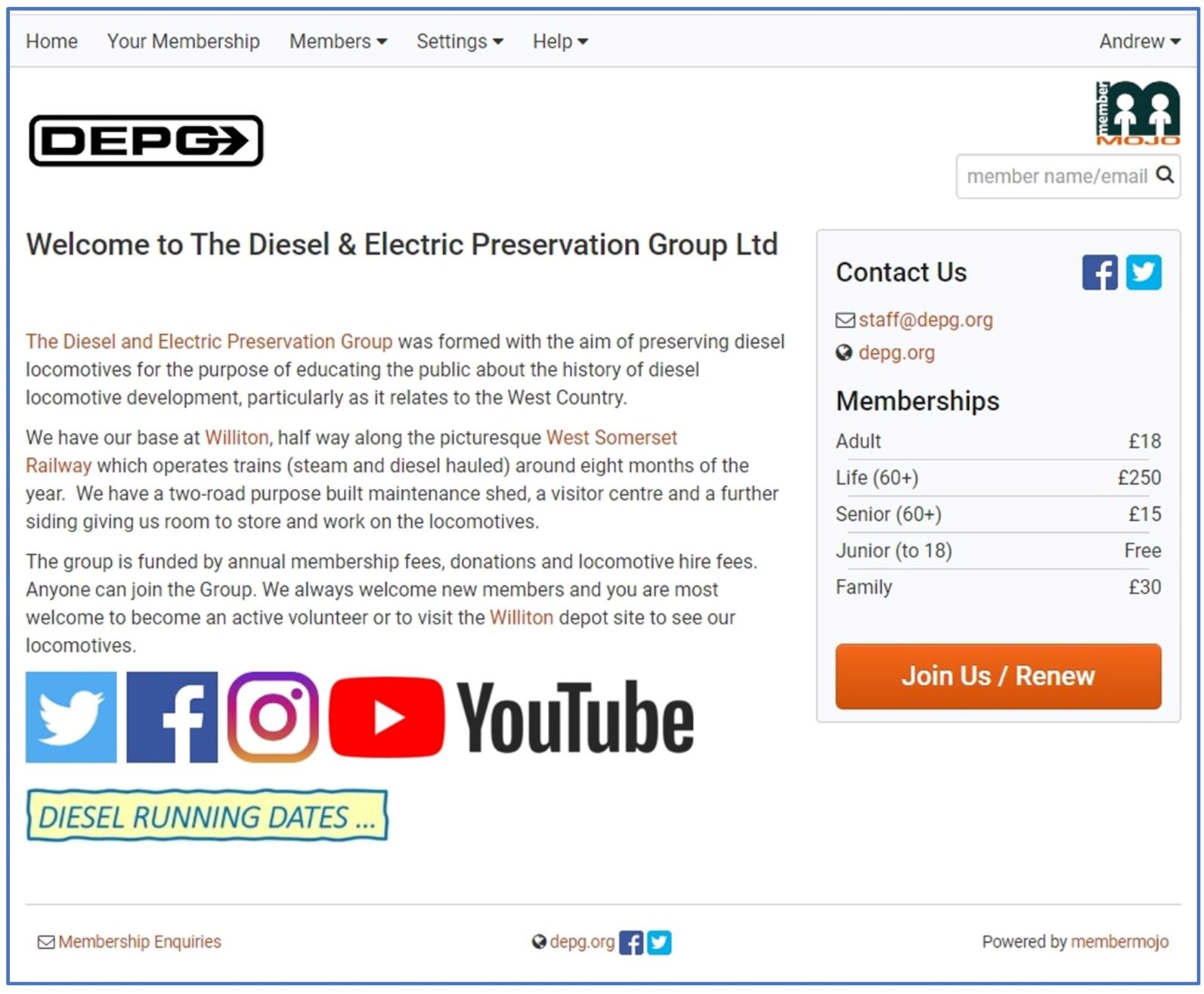 If you are planning to purchase items from our ONLINE STORE then you can also renew your Membership at the same time by clicking on the relevant picture below. Upon receipt of your order, our Membership Secretary will update your Membermojo record for you, within a day or two. When checking out, please write RENEW in the order notes field. If you know your membership number, you can include that as well, but it is not essential.
As an alternative to the electronic method, you can also renew by using the Paper Method. Just click the link and print the form: Membership Form – Paper Method. If you don't have a printer, use the CONTACT form to request that a membership form be mailed to you.
Thank you very much for your ongoing support of the DEPG !
Join or renew using the PAPER METHOD