| | |
| --- | --- |
| | If you like what we are doing, JOIN US and help us do more ! |
We welcome new members from all walks of life, from all over the world, to help support our objectives and help keep our heritage locomotives running. We need funding and we need volunteers to help us maintain our operational locomotives and restore our non-operational locomotives.
Membership entitles you to receive the quarterly newsletter "DIESEL & ELECTRIC" and this newsletter includes additional information that is not available via our public website or social media channels.
Membership is also necessary if you want to become a volunteer, either assisting with publications or researching from home or by attending at our Williton depot for "hands on" work, ranging from archiving and administrative support through to diesel engine overhaul.
So, join the DEPG and become a member. There are five membership categories and two application methods to choose from. The membership fees are shown below (fees may be updated from time to time) and membership runs for the full year from the date of joining.
| | | |
| --- | --- | --- |
| Under 16 | £0 | free membership ! |
| Adult | £18 |   |
| Joint | £30 | Two persons sharing the same address |
| Senior | £15 | Over 60 |
| Life Member | £250 | Over 60 |
To join the DEPG (or to renew your existing membership), please click on the image below which will take you to our Membermojo system. This quick and easy system will allow you to sign up and get your membership card within minutes, with a wide range of payment options: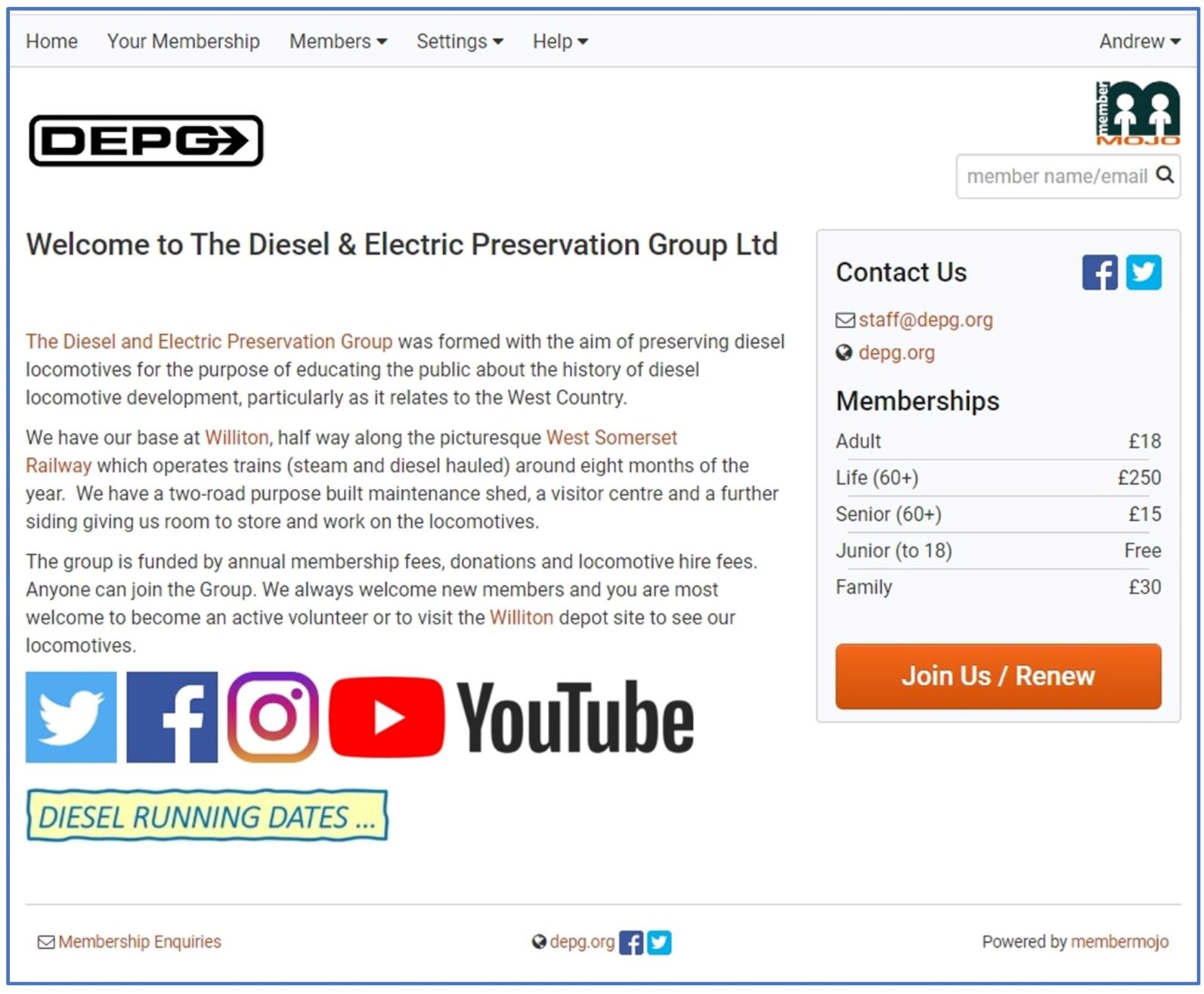 If you are planning to purchase items from our ONLINE STORE then you can also purchase or renew a Membership at the same time by clicking on the relevant picture below. Upon receipt of your order, our Membership Secretary will create or update your Membermojo record for you, within a day or two. 
As an alternative to the electronic method, you can also join or renew by using the Paper Method. Just click the link and print the form: Membership Form – Paper Method. If you don't have a printer, use the CONTACT form to request that a membership form be mailed to you.
Thank you very much for supporting the DEPG !
Join or renew using the PAPER METHOD
---
Social media channels: